Jessica and Daughter "L", Diagnosed with SPD, Speech Delay, Beta Thalassemia Minor and Low Tone
Disclosure: This post may contain affiliate links, meaning if you decide to make a purchase through my links, we may earn a commission at no additional cost to you. Read about our affiliate policies here.
Welcome to our Special Needs Interview Series!

If you are new to this series, I ask parents (just like you) to tell their story about what it's like to raise a special needs child.

If you are interested in participating in our series please click here to sign up. We would love to have you!
Interview: Jessica and her precious daughter "L." Diagnosis: Sensory processing disorder, significant speech and language delay, beta thalassemia minor, and low tone.
It was such an honor to interview Jessica about the struggles she faces daily with her daughter "L." As you read Jessica's story, the love she has for this little girl is insurmountable!
More about Jessica: I'm a recovering perfectionist, a fan of good food, a planner, and a pun enthusiast. My husband of almost nine years is my best friend and a hottie. We have two sweet kiddos—a six-year-old son who I birthed out myself (with the help of medical staff and a double dose of epidural drugs) and a three-year-old daughter who we flew all the way to China to adopt when she was 18 months old.
1. What is your child's diagnosis or area of concern?
My daughter L has sensory processing disorder, a significant speech and language delay, beta thalassemia minor, low tone, and enough sass to keep me forever on my toes.
2. At what point in your journey did you know or feel that something just wasn't right?
L was adopted from China's special needs adoption program, so we knew that her file would contain something they considered to be a special need. Our adoption agency provided us with lots of training before we were matched to prepare us for some of the things we might face. Regardless of the identified medical issue, we knew that many kids coming out of institutional care are likely to have motor delays, sensory issues, and language delays.
Intellectually, I understood to expect these things, but I'm not sure you can truly be prepared to parent a child with special needs until you are doing it day in and day out. I naively thought it would be easier for our family because my son J had "graduated" from speech and occupational therapy for mild delays as a preschooler. But upon meeting our beautiful girl the first time, I knew it was going to be more intense for her than with my son.
3. What are some of the issues that you and L face due to her needs?
L has come such a long way since we came home! When you imagine what it would be like to lose everything that you have ever known and move to a foreign country with strangers, you can see how that would be a major shock to the system. At 18 months, she was not walking, couldn't really hold her body up to sit or be held, and had underdeveloped motor skills all around. She only made a few sounds and did not respond to pain. When angry or overwhelmed, she would either go limp or beat her head on whatever hard surface she could find.
Though she has improved so much in all of these areas, she is still behind her same-age peers in most areas. Speech and language are our primary concern, but head banging and other dangerous behaviors worry us frequently. L is not potty trained at 38 months and it is very difficult for unfamiliar listeners to understand what she says.
4. What is the biggest struggle for your family raising a special needs child?
Safety is a big concern. We recently bought a soft baby helmet for her to wear at home to prevent injuries from head banging. Outside of preventing harm, our biggest struggle is getting her the interventions she needs with limited time and insurance visits. I decided to quit my job in early 2018 so I could be home with her and attend sessions with the six different therapists on her team.
Now that she has aged out of Kentucky's early intervention program, we lost six hours of therapy per month. She has now been transferred to the public school system for preschool with an IEP for physical, speech, and occupational therapies, which we'll start in the fall. But our insurance only covers 60 combined visits per year, when she needs weekly sessions of each of those therapies in a private clinical setting as well. We have to pick and choose how to divide them up to hopefully make the best impact we can.
5. What concerns do you have for L's future?
Overall, L's prognosis is good. We are very lucky that she has made great progress and should eventually catch up to her peers in most areas. But we still have a while to go before that is the case. I worry about her speech and language skills for social and educational situations in the future. Her lack of response to danger and pain is also very concerning, especially as she gets bigger.
6. What therapies or treatments have been helpful for L?
I cannot say enough positive things about the value of early intervention. From about 20 months until age three, she received weekly speech therapy in our home. An OT and behavioral psychologist also came biweekly. The team gave me tools to help in day-to-day life in the natural setting of our house.
We also attend private speech, occupational, and physical therapy at an outpatient pediatric clinic. Each of those sessions is twice per month. These professionals continue to show me how to use play and everyday situations to encourage her development. The best part is that L just thinks she's playing, so she gets excited each week when we pull into the parking lot.
7. What progress have you seen since the first initial diagnosis or concern?
She has been home a little more than 20 months and now walks, runs, and is beginning to jump. Progress in gross motor skills is much quicker to identify and she reaches PT goals faster than the more nuanced OT and speech milestones. But that doesn't mean that L hasn't made great strides in all areas. She is such a strong, smart, persistent little girl!
In the past few months, she has begun to put multiple "words" together into sentences. She has a phonological delay making articulation difficult, but I can often understand what she is trying to say. L didn't seem to know what a book was when we first met, but now she "reads" stories to herself multiple times per day. Thanks to our therapists, we have used strategies like social stories, calm down areas, breathing, and sensory play to reduce tantrums and head banging. L also eats a variety of foods and can drink from a straw, things she was not doing when we brought her home.
I expect great things from her in the future!
8. What brings you joy when you think about L? What are her strengths?
You can tell that L is very smart and has good problem-solving skills. She is hilarious and brings so much joy and laughter to those around her. Watching her learn and grow so much in a short amount of time is inspiring because it shows what is possible with hard work and determination.
I also know that it is a great privilege to raise L. Though I believe her previous caretakers did the best they could, she needed the love of a family to grow and develop as she should.
9. For parents who might be at the beginning stages of their journey, what resources have you found helpful?
First and foremost, I recommend taking advantage of professional pediatric therapists. For kids under three, utilize your state's early intervention (EI) program. This is federally funded and often available at low or no cost to the family. The CDC's website has links for each state: https://www.cdc.gov/ncbddd/actearly/parents/state-text.html
I also highly encourage parents to find private therapists as well. Goals are different in a clinical setting than you'll have in the EI programs. Plus you'll have continuity of therapists when your child ages out. My child's therapists shared goals and I kept them up to date on what we were working on in other areas. These people know what they are doing and taught me so much about how to carry therapy over into everyday life.
Remember that play is the best way to teach your child new skills. I wrote an article on the 10 best developmental toys for young kids where you can see ways we bring therapy into normal play settings at home.
I also love The Inspired Treehouse website for great ideas from a pediatric OT and PT. My two favorite Facebook group resources are the Support Group for Parents of Speech Delayed Kids and China Adoption Questions for those with the adoption piece.
10. If you could go back to the very beginning of L's diagnosis, what would you do differently?
Most of my disappointments come from unrealistic expectations. There is no magic cure or quick fix to developmental delays, so I should have prepared myself for it to take more time and energy to make progress.
I've also mentioned a few times the importance of carrying therapy principles into daily life. Since I'm the one who attends sessions with my daughter, I also need to do a better job of communicating what I learn and goals to my family. It is usually in the heat of a tantrum that I remember how I should approach something differently, and that isn't the best time to explain it to my husband. I should have written down notes from therapy to not only share with my spouse but also document the tremendous amount of progress our sweet L has made.
11. Anything else that you want to add that might help another parent in their journey?
For those interested, I started a blog to share parenting tips, our adoption journey, ways to prioritize marriage in this hectic season, and the good things in life. I'd love for you to visit and learn more at www.jessicagoodpaster.com.
Conclusion:
A big THANK YOU to Jessica for sharing her story! As you can see, there is NO diagnosis that is easy to deal with when you are a parent. As a parent, you only want the best for you child. It is so difficult to see them struggling and realizing that sometimes you are at a loss on how to help them. That's why I created created Milestone Mom and this interview series. Us parents need to stick together and be each other's supports. Thank you again to Austin and Nicole for sharing their story!
If you have a story to share please sign up here!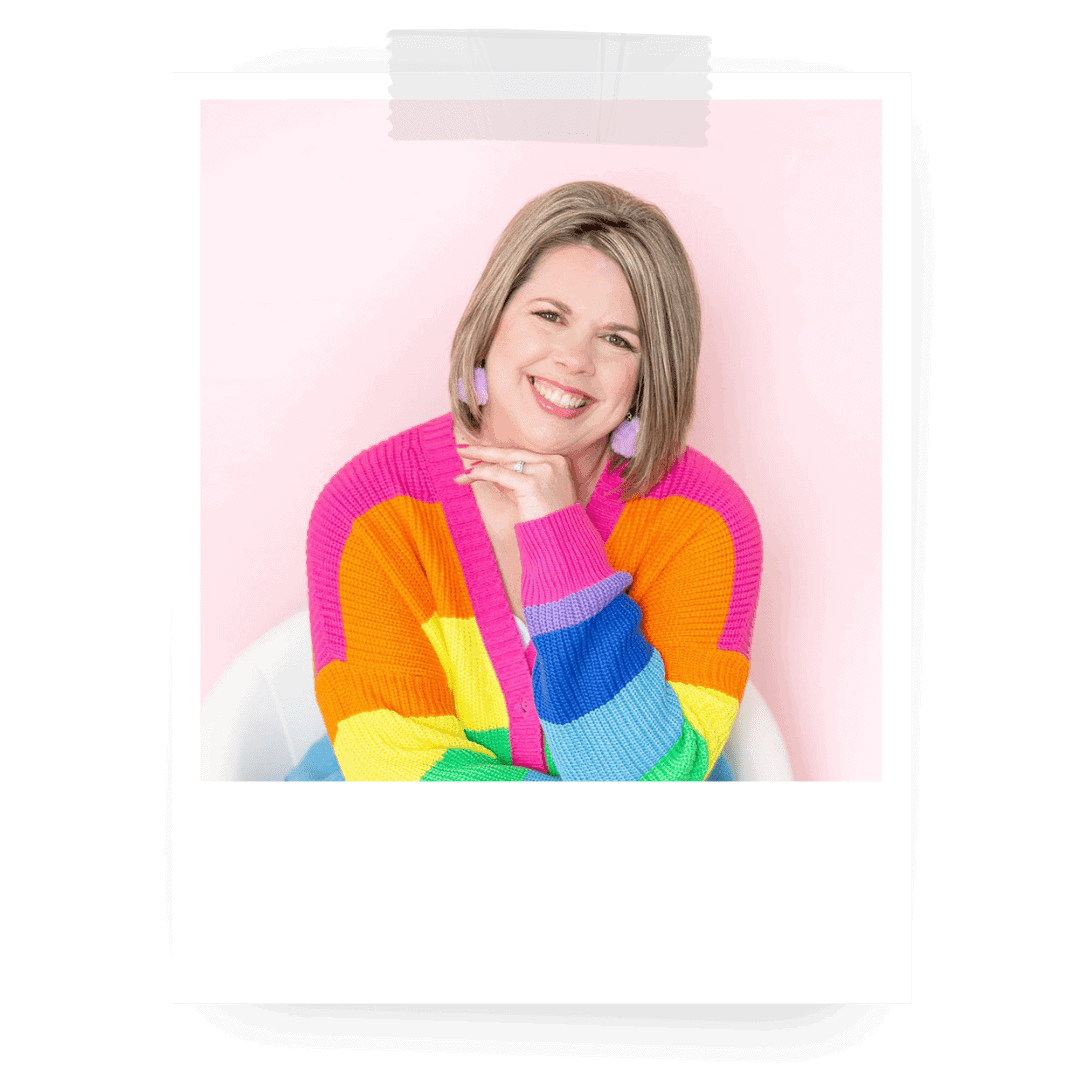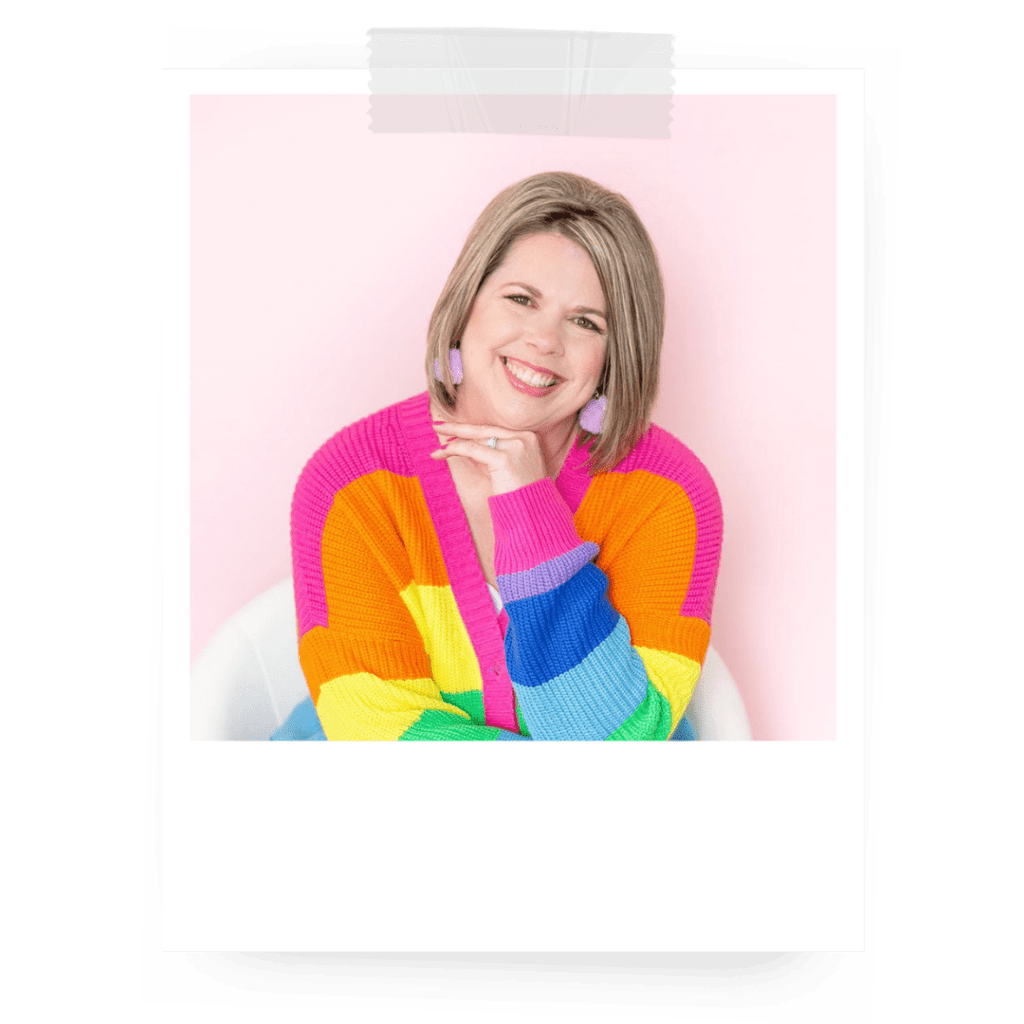 Join 10,000+ Subscribers
Join The Milestone Mom Newsletter
Get expert advice from a certified teacher and Pediatric Developmental Therapist directly in your inbox every week!